Export Manager
We are looking for experienced and motivated candidates to achieve our goal - expanding our business to export markets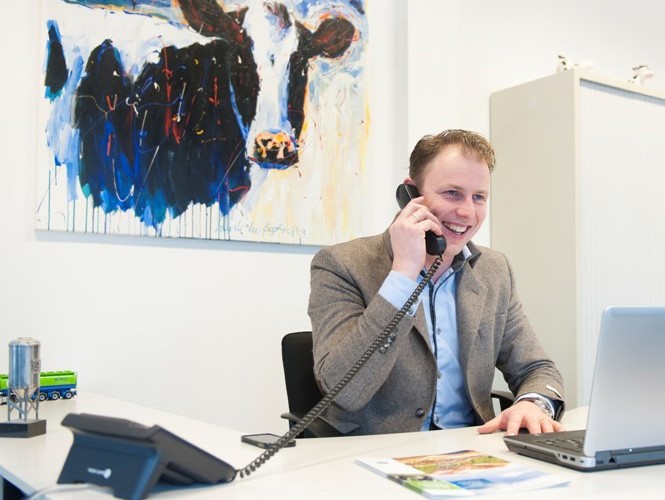 Job description:
• Develop, propose, and implement agreed sales plans for export markets (both for distributors and direct accounts)
• Monitor sales performance (account plans) against the agreed/set objectives and if required take necessary corrective actions
• Provide technical advice and commercial support for export markets (both distributors and direct accounts) aligned with (potential) volume to be sold
• Train, educate and motivate distributor's sales team and coach/support the distributor with developing sales plans that contribute and are aligned with the commercial strategy of De Heus
• Effectively plan visits to both, existing and potential customers at different export markets
• Analyse client needs and formulate commercial opportunities in line with the agreed commercial strategy
• Collect and inform the organisation timely and in structured way regarding export markets developments including competitors' activities
• Actively performs payment collection follow up
• Development and implementation of the approved sales and marketing plans, that are aligned with the overall commercial objectives.
• Manage, develop and coach the sales team within Distributors in export markets, in line with De Heus HR policies and plans.
• Development of actual and planned sales volume in accordance with agreed timelines.
• Competitor activity and market developments for the specific species
• Achievements within the agreed portfolio in different export market
• Complaints and comments of distributors and their customers in line with agreed procedures
• Manages and develops a network of existing and potential customers in export markets.
• Manage and develop a network of industry contacts in export that can influence the business activities.
• Regular contact with internal local and international colleagues to exchange know-how and ideas as part of a learning organization.
• Represents the Company in accordance with De Heus guidelines
Requirements
• Bachelor's Degree or equivalent, preferably in agriculture,or economics. At least 5 years of experience in Sales & marketing.
• Proven sales record in De Heus export markets or at least a part of them (Montenegro, Bosnia & Herzegovina, North Macedonia, Albania and Croatia)
• Knowledge of English language (B2 or C1 level)
• MS office
• B category driver's licence.
For all additional information - do not hesitate to contact our partner HR Fabrika, at miljana.nikolic@hrfabrika.com, or submit an application via the link below